For years Cascadian Nurseries has recycled plastic nursery containers for our customers. Let's keep them out of our landfills!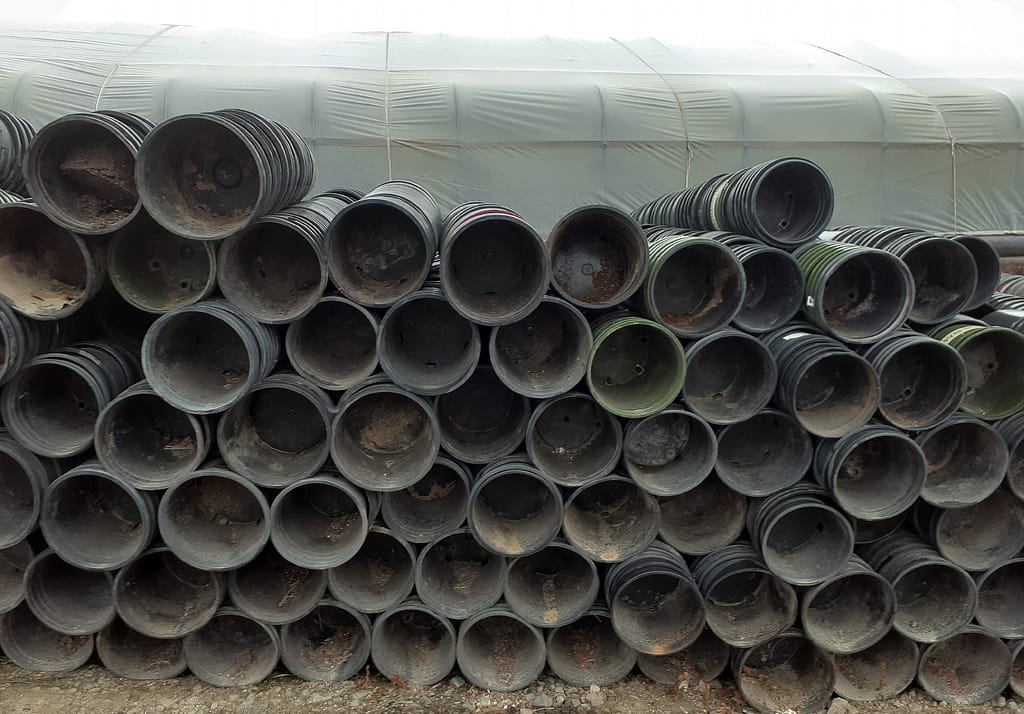 We accept good usable nursery containers from #1 (1 gal) up to #300 (300 gal) sizes. We ask that they are not cracked and are emptied of soil and trash (no labels please).
Help us keep these plastics out of our landfills, or from piling up unused behind your shops or barns, by bringing them back to Cascadian Nurseries.
We have sold over a million plants in plastic containers. Through this program, Cascadian Nurseries and our customers have been reusing and recycling plastic nursery containers for over 30 years!
Let's all do our part to keep the Pacific Northwest Green. For more information, please contact us at [email protected] or (503) 647-9292.